Skip Navigation
Website Accessibility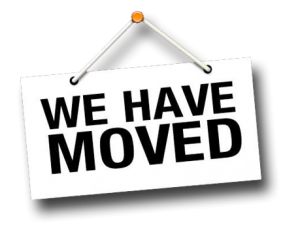 CHECK OUT OUR NEW LOCATION


8419 Terminal Road H
Lorton, VA 22079
703.339.8997
Welcome to Star Marble and Granite



---
The same Star Marble and Granite you know and love! We are currently in the middle of our biggest move yet.




We are so excited to be moving into a bigger location, so pardon our mess while we finish setting up our new showroom and design center. We can't wait for you to come and see our new space!



We love what we do. We enjoy working with our customers to make their dreams come true.
As a family owned and operated company we find it extremely important to offer the best services to you and your family. With our competitive pricing and wide range of material costs we have the flexibility to work within your budget.
We offer our expertise with many years of experience with stone fabrication as well as home design.



KITCHEN COUNTERTOPS
BATHROOM VANITIES
FIREPLACES
Invest in elegant granite, marble or quartz in your kitchen or any other space.
Our vanities are an inexpensive way to update your bathroom and improve your home.
Warm up your space with an elegant fireplace surround, and come to us for fixtures, too.
Customer Testimonials

"My entire home needed repair from a leaking pipe that was on the 3rd floor. 5 bathrooms, a kitchen, main level floor and my basement. Everything from gutting down to the studs, then installing new sub-flooring, tile, plumbing work, cabinets, new tubs/showers, counter tops, sinks, fixtures and painting the entire house.

One word- EXCEPTIONAL. Ok- 3 more HONEST, RELIABLE, TIMELY. Nobody loves the process of remodeling. Most people find it unsettling and disruptive. And it is. But if you need it done or want it done- to have a contractor who truley has your best interests because they love what they do and enjoy the process from start to finish- big or small job. I can not recommend STAR MARBLE AND GRANITE with higher ratings then PERFECT. In my case- my home had a pipe that decided to spring a leak while we were out of town. I did my homework and spoke to several companies. The honesty, hand holding (that I needed), the respect, the time and personal attention, the fact that yes they do to the work to make a living- but hear you with your budget concerns and needs and work for and with you. Their team became family to me while we repaired/remodeled 5 bathrooms, a kitchen, main level floor and the basement. Everything was put back together better then it was done in the first place, the entire project was completed in 3 months, and as things changed during the process we stayed on budget. I truly can not say enough wonderful things about Star Marble and Granite. If you are looking for an honest, highly skilled, timely, reliable, quality company to work with- STAR MARBLE AND GRANITE is for you. They were that for my family."

----------------------

"Mr. Isaac were great! Removed our old counter and installed our marble countertop and island. The plumber was also great in installing our sink and providing tips. We are still enjoying it and remain happy with our choice. Received numerous estimates prior to finding them. Many of our Lorton neighbors had used them as well. Their service did not disappoint."